Made In India, Now Gone Global!
Dalgona Coffee took the internet by storm in 2020 and some of us have even made it multiple times. Most netizens were baking banana bread, tie-dyeing their old t-shirts, or having zoom parties. Podcasts and online shows saw a considerable surge, and we all found the distraction we needed to keep us going. Sometimes it is just impossible to escape such viral social media trends.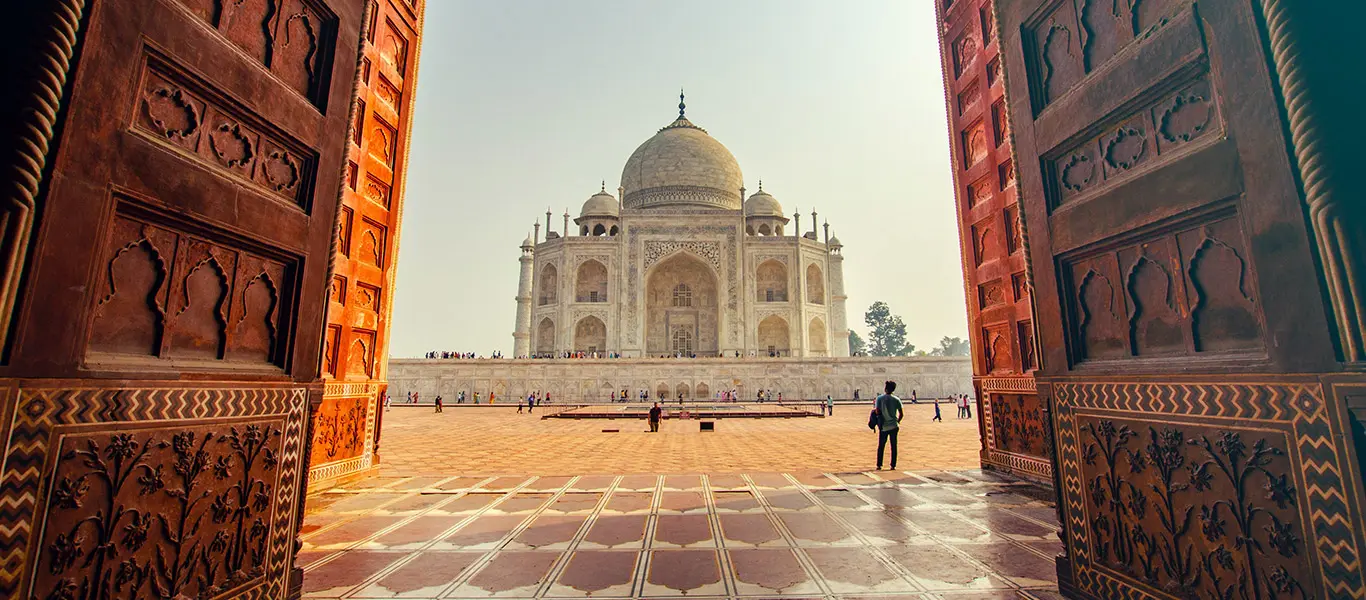 If I were asked under what sky the human mind has most fully developed some of its choicest gifts, has most deeply pondered on the greatest problems of life, and has found solutions, I should point to India.
- Max Muller
The rise in these trends is mainly because of the time and accessibility we have at our disposal. Trends go viral almost every week as soon as a chain of people share their acts or challenges on social media. You never know what part of the world the next trend may come from, but one thing is for sure - it serves as a unique way of learning a different culture. We have listed a few Indian trends that have taken the world by storm and need your attention.
Namaste!
Namaste is how we greet people in India. It is a traditional way of greeting, and we take a lot of pride in it. While you may prefer shaking hands or hugging, Namaste is simply done by joining your palms together. Namaste is a form of mutual respect, and it means "I bow to you" or "I bow to the divine in you." Many global leaders, people, and companies have now adopted Namaste as a form of greeting. You can stay away from germs and show your respect in a way that dates back centuries.
It's all about boosting your immunity
Immunity is the talk of the town, now more than ever, we need to build our immunity and head towards a healthy lifestyle. Many of you are already aware of the rich culture and traditions of India, but people globally have been discovering many of our age-old home remedies and giving them a modern twist. For example, the popular health and wellness website, Goop owned by the Hollywood actress, Gwyneth Paltrow, features a wide variety of supplements made from Indian herbs and inspired by our Ayurveda on their blogs. Herbs like Ashwagandha, Brahmi, and Kalonji have found a global audience now. The popular haldi doodh (Turmeric milk), which has many health benefits, got a fancy makeover in San Francisco, USA, as Turmeric Latte.
Reel it with the Indians!
With the rise of boomerangs, reels, and short-form videos are all the rage! This has given rise to some of the most creative content coming from India. All the Indian content creators and influencers have now been more creative than ever, with people remixing Hindi songs, dialogues and dancing to these remixes, re-creating images of their younger selves using the images of their kids or younger relatives, or taking popular soundbites from popular films and repurposing them, etc.
NEXT IMAGE
And more apps!
This goes without saying that Apps and robotics came to the rescue when the country was facing a difficult time with the world. One great example is the delivery apps that now have contactless delivery, notifying the customers about the delivery person's temperature and sanitization process before picking up the order. The Indian Government has launched a mandatory app developed by the National Informatics Centre called Aarogya Setu. It is a digital service to connect health services with people living in different parts of the country. If you are travelling anywhere in India, then this app comes in handy for verification.
Mask it pretty!
India is the land of textiles, and when masks became a necessity, talented Indian designers took to the task of making fashionable masks. We now have a variety of mask options available, from lovely prints to intricately embroidered pieces. We also have mask chains now - the newest form of accessory. We are looking forward to seeing celebrities donning these beautiful statement pieces during the awards season. While it is necessary, beautiful masks provide us with the motivation to wear them whenever we need to step out.
Distractions are useful in times like these so that we can keep moving forward. It is a unique way to express ourselves, try out different things, and show the adaptable nature of humans. There is a high possibility that a new trend is already making the rounds by the time you are done reading this blog. Do you keep an eye out for trends and participate in them? Let us know which Indian trend you liked the best.