Culture
India is socially, culturally, and linguistically diverse and has made a mark on the world map for the same reason. People living in four zones of the country might have different food habits, speak different languages or wear varied ethnic clothes but they are united by fascinating cultural practices and represent the feature of 'Oneness'. International students coming to pursue their higher education in India get a glimpse of 'Unity in Diversity' reflected through its rich traditions, arts & crafts, architecture, music & dance, languages as well as flavoursome food.
Greeting with Folded Hands
'Namaste' or 'Namaskar' has been a significant part of Indian culture and in English, it translates to 'I bow to the divine in you' and expresses the sentiment of 'may our minds meet'. It is done by folding both hands in front of the chest with a slight bow. The Namaste gesture has garnered the world's interest as a great alternative to handshakes. In fact, many world leaders now prefer greeting large gatherings the Indian way, with folded hands and a slight bow.
Philosophy of 'Vasudhaiva Kutumbakam' & 'Atithi Devo Bhava'
Philosophy of 'Vasudhaiva Kutumbakam' and ' Atithi Devo Bhava' are the pivotal cultural values of India. Vasudhaiva Kutumbakam, translating to 'the world is one family' signifies the importance of co-existence, non-violence and holistic development of the world together. Similarly, the concept of 'Atithi Devo Bhava' which translates to 'the guest is like a God', puts emphasis on being hospitable to every person coming to India from outside. The guest-host relationship foretells that the guests are to be embraced with open arms and treated with warmth and friendliness while making them feel at home.
Magnificent Indian Architecture
Home to one of the Wonders of the World, the Taj Mahal, and approximately 40 world heritage sites, the picturesque architecture is an impeccable element of Indian culture. Be it majestic monuments, caves or sculptured temples, mosques or churches, all of these show the engineering and artistic brilliance of India. Indian architecture is characterised by diversity, visually appealing carvings, intricate details and technically-backed artistry. A few examples of architectural marvels include Tawang Monastery in Arunachal Pradesh (the second largest monastery in the world), Delhi's Qutub Minar, Victoria Memorial in Kolkata, Ajanta & Ellora Caves in Aurangabad, Charminar & Golconda Fort in Hyderabad, etc.
Vibrant Dance and Music
India is known for its rich heritage of performing arts that includes a variety of dance and music forms. Be it classical dance/music or folk dance/music, most of these performing arts have been passed on from one generation to another. They were used to narrate different mythological anecdotes and folklore using music, hand movements and facial expressions. Originating in different states, there are nine classical dance forms of India (including Kathak, Bharatnatyam, Kathakali, Kuchipudi, Mohiniyattam, Manipuri, Sattriya and Chau) and a handful of folk dances (like Bhangra, Garba, Ghoomar, Odissi, Lavani, etc.). In addition to this, various genres of music, like Carnatic, Hindustani, folk, Indian pop, etc., are also prevalent in the country.
India embodies the multiplicity of its rich culture and diversity across language, food, people, clothing, etc. However, the concept of community is rooted deep in the country and connects different parts of the country together.
Festivals of India
India is home to multicultural societies where different festivals are celebrated around the year, and all of them are equally splendid. The year usually starts with the celebration of festivals like Makar Sankranti/ Pongal, and Vasant Panchami, followed by Eid-ul-Fitr, Raksha Bandhan, Janmashtami, Onam and Ganesh Puja during the second and third quarters to the celebration of Dussehra, Diwali and Christmas towards the end of the calendar. All these and many more Indian festivals signify a purpose of celebration, such as the harvesting season, year/season change or honouring god/goddess. Here is a walkthrough of some of the major festivals.
Makar Sankranti/ Pongal/ Uttarayan
The festival of harvesting, Makar Sankranti, is celebrated by different names in various parts of the country. In the states of Punjab, Haryana and Delhi, it is observed as Makar Sankranti, while in Tamil Nadu, it is called Pongal. Similarly, in Gujarat, it is celebrated as the Kite Flying festival called Uttarayan, while in Assam, it is known as Bihu. The celebrations are also quite different. For instance, Pongal is observed for four days, wherein people clean their houses, decorate them, wear new clothes and make sweets/ rice dishes. While in Gujarat, Uttarayan is celebrated by flying colourful kites, dressing up and munching on delicious food.
Diwali
The festival of lights, Diwali is celebrated during the start of the winter season in India, and it marks the beginning of the new year as per the Hindu calendar. It symbolises the light over darkness and knowledge over ignorance. The festivity involves the lightening of earthen lamps, candles, and flowers and seeing the entire locality illuminated is a sight to behold. The celebration of Diwali is also incomplete without the decoration of a house, delectable food and the exchange of gifts.
Holi
The festival of colours, Holi, is celebrated during the onset of the spring season, wherein the sky is filled with different powdered colours as people also put colours on each other. One day prior to celebrating Holi with colours, people also get together to burn holy bonfires to say prayers and good wishes. The burning of a holy bonfire symbolises the victory of good over evil. The fun and enjoyment of Holi is incomplete without food and particularly Gujiya, a fried dumpling made with refined flour and sweet filling.
Eid-ul-Fitr
As per popular belief, during the month of Ramadan, the holy book of the Quran was unveiled to Prophet Mohammad. During this month, people fast from dawn to dusk and offer prayers to god. The celebration of Eid-ul-Fitr marks the end of Ramadan month and people celebrate by preparing a sumptuous feast, wearing new clothes, having family gatherings, exchanging gifts, etc. One of the major highlights of the Eid celebration is the preparation of delicious meals like Biryani, Kebabs, Haleem, Seviyan, Phirni, etc.
Ganesh Chaturthi
Ganesh Chaturthi is celebrated to honour the birth of Lord Ganesha, considered to be the symbol of knowledge, wisdom and prosperity. It is celebrated across many parts of the country. However, the grand festivity of Ganesh Puja in Maharashtra is worth experiencing. The celebrations last for several days, and people install clay statues/idols with fanciful decorations in their homes or public pandals. The highlight of the festivity is public pandals, wherein different events and prayer ceremonies are organised every day. On the last day, huge processions are carried out with music and dance to immerse the clay statue of Lord Ganesha in water (called Visarjan).
Durga Puja/ Dussehra
The celebration of Durga Puja or Dussehra marks the victory of good over evil. The centre of attraction of the Durga Puja festivity are pandals (a temporary shelter/pavilion), wherein different rituals and ceremonies take place. Across the country, many big and small pandals are built on different themes and aesthetically decorated by talented artisans. People dress up and visit the pandals in large numbers to offer prayers and pay tribute to Goddess Durga. The celebrations are accompanied by dance, music and mouth-watering food.
Onam
The festival of Onam is primarily celebrated in Kerala state to welcome the harvest season after monsoons. The festival usually falls between the months of August and September. The celebrations take place over ten days, wherein grand processions are accompanied by folk dances (like Kathakali, Thiruvathira, and Pulikali) and boat races. People do floral decorations in their houses and prepare scrumptious meals consisting of several vegetarian dishes served on banana leaves.
Christmas
In India, Christmas is celebrated with the same fun and avidity as around the world on 25th December. Carol singing is organised a few days before Christmas wherein a group of people visit different houses to hum songs to spread the message of peace and Christ's birth. The streets, shops, malls and other public places are also decorated with lights, Christmas trees and paper crafts, etc. On the 25th, people visit churches to light candles and pray to the lord Jesus. Thereafter, people host get-togethers/parties, exchange gifts and have a gala time.
Food in India
In India, diversity is not only limited to landscapes, people or cultures, but it extends to Indian cuisine as well. Influenced by factors like climate, geography and regional culture, the staple foods consumed in different zones (North, South, East and West) are distinct in taste and ways of preparation. However, there is one common factor across the country - food is an indispensable part of every celebration, be it big or small. Moreover, Indians love to serve delectable food to guests and make them at home. Here is a glimpse of the food culture of India that international students can enjoy while studying here!
The North
Be it the state of Punjab, Uttar Pradesh, Delhi or Kashmir, in north India, the main course foods are influenced by Mughlai and Awadhi cuisines. The food is usually rich in fresh cream, ghee and spices. Many delicacies like Butter Chicken, Cholle, Korma, Dum Aloo, Rajma etc., are prepared in onion and tomato-rich gravy and a balanced mix of species. These delicacies are savoured with a variety of slices of bread like Kulcha, Parathas or Tandoori Roti. Snacks like Samosa, Dahi Bhalle, Kebabs or Pani Puri are some of the most loved food items by locals and foreigners too.
Another highlight of North Indian cuisine is Biryani, made with rice, spices and non-veg, a unique cooking style called 'Dum Pukht' (that translates as - 'to choke the steam off). When it comes to beverages and drinks, summers in the Northern belt are incomplete without Lassi (made with curd), lemonade and Aam Panna (made with raw mango). On the other hand, winters and rainy seasons are incomplete without different types of Chai (tea). Additionally, international students studying in the Northern belt must also taste flavoursome sweets like Gulab Jamun, Jalebi, Laddo, etc and deserts like Halwa, Kheer or Kulfi (the Indian version of ice cream).
The West
The western belt of India in-houses states like Gujarat, Rajasthan, Maharashtra and Goa. Owing to a variety of geographic and climatic conditions, they also differ across these states. Some of the prominent main course dishes include - scrumptious Gujarati 'Thali' (consisting of a variety of vegetables, lentils, different types of breads, Khichdi, salads, buttermilk, sweets, etc), appetising Daal- Baati, Choorma and Laal Maas (Mutton curry prepared with a blend of Yoghurt and species) of Rajasthan and seafood from Maharashtra or Goa cooked in spicy and sour gravy with hint of fresh coconut.
When it comes to munchies, the western region offers a range of savoury and tangy snacks. Be it Vada Pav from Maharashtra, Dhokla, Thepla and Khandavi from Gujarat, Poha from Madhya Pradesh to flavoursome Kachori of Rajasthan, international students can bite on a range of snacks while studying in India. While exploring western Indian cuisine, students should also not miss local beverages and desserts. To quench the thirst, Buttermilk and Thandai (prepared from milk and dry fruits ) from Rajasthan and Kokum Sorbet (made with Kokum fruit) from Maharashtra are some of the best options. And, students with a sweet tooth can savour Maharashtrian Modak or Puran Poli, Gujarati Shrikhand or Doodhpak as well as Rajasthani Ghewar or Churma.
The East
The eastern region of India consists of states like West Bengal, Orissa, Sikkim, Arunachal Pradesh, Assam, Bihar, etc., and the landscape has beautiful mountains and beaches. Many staple dishes of the eastern belt are prepared using a lot of greens and seafood, and the curries are enjoyed with rice. To name a few, spicy-tangy fish curry of Assam and West Bengal, Litti Chokha from Bihar, comforting Thukpa (nutritious food) from the Northeastern region and Dalma (cooked with lentils, papaya, and mashed potatoes) from Orissa. Along with this, students must not miss out on the Mughlai cuisine of West Bengal, like Biryani, Kebabs and Mughlai Paratha.
While travelling the eastern belt of India, students can also enjoy snacks like Momos and Til Pitha (rice cake made with sesame seeds) from North-eastern states, Phuchka (crispy puff served with spicy potato mixture) and Kathi Roll from West Bengal, etc. When it comes to sweets or desserts, the state of West Bengal has established its charm! From syrupy Rasgulla (soft clotted milk dumpling dipped in a sweet syrup) to Misti Doi (sweet yoghurt) or Sandesh (a fudge-like dessert made by thickening milk), it is a hub of palatable sweets.
The South
The southern part of India encompasses five states, namely - Karnataka, Andhra Pradesh, Tamil Nadu, Kerala and Telangana, and the south-Indian cuisine majorly revolves around rice-based dishes. These include crispy Dosas (thin sheets made with rice batter and stuffed with flavoursome filling), soft idlis (steamed cakes made with rice batter) or uttapams (rice pancakes), curd rice or lemon served with healthy Sambhar or a different variety of stews and chutneys. The Hyderabadi Biryani, cooked with an array of spices, characterised by Mughlai and Iranian flavours, is another popular rice-based delicacy from South India.
The story does not end with only rice-based dishes, as the Malabari Parotta (flaky ribbon flatbread) is also a significant part of South Indian cuisine. It is mostly savoured with rich and spicy curries made with either vegetables, chicken, fish or mutton. The descendant deserts of South Indian cuisine are no less! Be it Mysore Pak (prepared with gram flour, sugar and a generous amount of ghee), Payasam (pudding made with milk, vermicelli and nuts) to creamy Rava Kesari, these delights can get international students to get hooked for life.
India is extraordinary when it comes to rejoicing in festivals and palatable cuisine. Every part of the country has its own local delicacies to offer. So, international students coming to pursue their higher education in India should try to experience the alluring concoction of celebrations and appetising dishes.
India is a South Asian country, covering an area of approximately 3.3 million sq. km. The country's landscape is marked by the presence of mountains, sea, and plains wherein it is separated from mainland Asia by the Great Himalayas and surrounded by the Bay of Bengal in the East, the Arabian Sea in the West to the Indian Ocean in the South. Further, it is located in the Northern Hemisphere, the mainland of India lies between latitudes 8°4' and 37° 6' North, longitudes 68° 7' and 97° 25' East. Moreover, India is a democratic republic consisting of a total of 28 states and 8 Union territories. The mainland of these states and Union territories consists of four regions i.e. the great mountain zone, the desert, the plains of Ganga and the Indus and the southern peninsula.
To know about the key information about India, have a sneak at the following snapshot:
Country Name
The formal name is the Republic of India and it is also known as Bharat.
Capital
Situated in the northern part of the country, Delhi is the capital of India.
Government Type
India is a democratic republic that follows the Parliamentary System of Government.
Area
India covers an area of 3.3 Million sq
Coastline
The coastline of India stretches along 7,517 km, enclosing Lakshadweep Islands, Andaman & Nicobar and the mainland.
Latitude and Longitude
India is a part of the Northern Hemisphere and it stretches between 8° 4' and 37° 6' latitudes North of the equator as well as 68°7' and 97°25' longitudes to the East.
Calling Code
The calling/country code is +91
Population
As per the 2011 Census of India, the population stands at 1,210,193,422.
Languages
A total of 22 different languages have been recognised by the Constitution of India.
Religions
India is home to a range of religions and major of them include, Hindus, Muslims, Christians, Sikhs, Buddhists and Jains
Climate
Climate of India is tropical monsoon & there are 4 seasons: Winter (December-February), Summer (March-June), South-West Monsoon (June-September), Post Monsoon (October-November).
National Days
There are 3 national days in India including, 26 January (Republic Day), 15 August (Independence Day) and 2 October (Gandhi Jayanti).
Transportation Options
India has multiple options for transportation including flights, trains, buses, cabs and autos.
Indian mathematician and astronomer Aryabhatta was the first person to invent a symbol for zero.
Blogs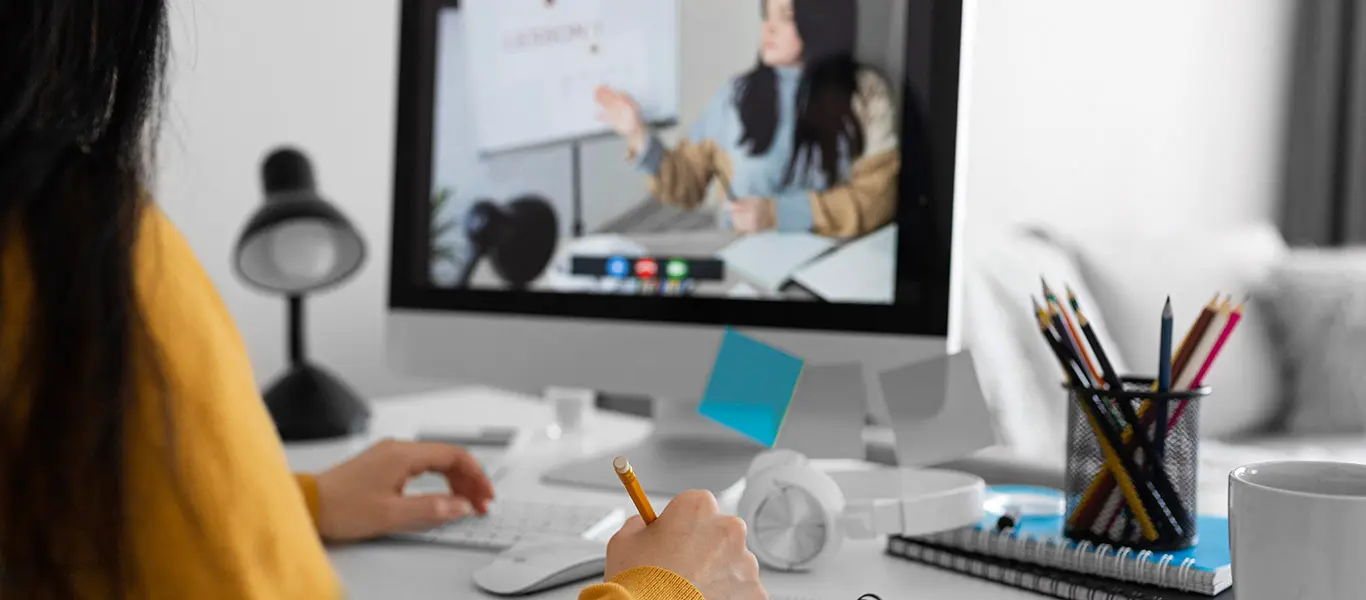 It's A Great Time To Apply Abroad! - Let Higher Education Take Flight
Looking to study abroad? Why not choose India? Indian institutes provide blended learning, world class infrastructure to enable holistic development Read more