The Beginning
The Indian education system began with ancient scriptures thousands of years ago. It has now transformed into modern-day education imparted in the finest of institutions. The network of 42,000+ colleges and 1000+ universities have aided India to become an attractive education hub for international students. The same richness of Indian higher education needed due focus and led to the birth of the idea of the Study in India programme.
The Study In India (SII) programme is a flagship project introduced by the Ministry of Education (MoE), Government of India. The 'Study in India' portal (www.studyinindia.gov.in) was jointly launched on 18th April 2018 by the former Minister of Union External Affairs, Late Smt. Sushma Swaraj and former Minister of State for HRD, Dr Satya Pal Singh at the India Habitat Centre in New Delhi. The Study in India programme seeks to endorse India as a prime education hub for international students by inviting them to pursue their higher education in the country. With an attractive set of salient features, the programme is the perfect platform for international students to experience the best
...
of what Indian education has to offer. Therefore, it encourages international students to explore valuable educational opportunities enabled by the top Indian universities.
The added advantage of the Study in India Programme is quality assurance wherein it partners up with institutes that:

have National Assessment and Accreditation Council (NAAC) accreditation of 3.26 and above, or
are ranked among the top 100 in any category except medical by the National Institutional Ranking Framework (NIRF), or
have the status of Institute of National Importance (INI) or Institute of Eminence (IOE).
The autonomous body NAAC is an institution established by UGC whereas NIRF, is a framework outlined by the Ministry of Education (MoE) in 2015 is a framework outlined to assess and rank Indian higher education institutions across the country on parameters such as teaching-learning, infrastructure and learning resources, etc.
Learn
The existence and significance of knowledge can be traced in the core beliefs of Indian culture and various religious textbooks. The process of imparting education has evolved from the traditional Gurukul system to the modern-day system. However, in all these years India has continued to be the centre of knowledge. Today, higher education institutions are known to provide global standard learning. This is what makes India a leading education hub and the Study in India programme aims to popularize the same notion among students all around the world. The strong network of government-owned and private colleges, as well as institutes of national importance (INIs), incorporated under the Study in India umbrella, provide quality yet affordable teachings. The blended learning approach provided in these colleges/universities focuses on both theoretical and practical elements of all the courses. Ultimately, the international students are exposed to empirical learning that is not limited to just the bookish texts but stretches to experiment-based learning.
Thrive
India is home to genius discoveries and innovations. Be it the discovery of Zero or the negative numbers, the concepts were formulated on this land. This has continued till today. Brilliant projects planned and curated by young minds getting nurtured at Indian higher education institutions prove it. A few examples of the same are - SmartCane: a robust cane that helps users to detect any above-the-knee obstruction from a 3m distance, Solar-Powered Cold Storage, Zero-energy House, and Waste-for-Water Machine: dispenses clean drinking water in exchange for recyclable waste items. The competitive and holistic learning environment imparted in Study in India partner institutes allow students to network and get exposed to diverse cultures. By the end of their academic journey, the students are well prepared to thrive in the real world. These partner institutes are home to some renowned alumni heading several Fortune 500 companies. For example, Satya Nadella- CEO of Microsoft, Sundar Pichai -CEO of Google, and Ajaypal Singh Banga- President and CEO of MasterCard.
Explore
One of the most attractive factors about studying in India as an international student is the availability of plenty of things to explore. With one of the largest collections of languages, dialects, customs and traditions, songs, dance and performing arts, the cultural legacy of India is not hidden from the world. Be it the diversity, its architecture, landscapes, multiple festivals and cuisines, there is a lot to scout for. Thanks to the partner institutes of Study in India that keep hosting interesting activities like City & Heritage Walks to enlighten their students with the rich heritage of the country. The curiosity of 'knowing more' and quest for exploring new things will be served well while studying in India. Therefore, the academic journey of an international student will not be confined to the four walls of any institution but it will flourish beyond that too.
Expansion Story
With a partnership of more than 160 colleges providing a mixed bag of 2600+ courses, the Study in India programme has prospered year by year. The programme had a humble beginning but as time passed it reached more than 136 countries. Thousands of students have been onboarded to the programme and numbers are growing consistently. Building connections and collaboration is the key to expansion. This is why the programme has to date conducted many successful educational fairs in various target countries such as Malaysia, Vietnam, Nepal, Sri Lanka, Bangladesh, Mauritius, Tanzania, Uganda, Ethiopia, Dubai, USA, Indonesia, Kenya, Bhutan, etc. The educational fairs are aimed at interacting with students and different stakeholders on the ground level. It helps the students gain better insight about studying in India and simplify their educational journey ahead. As a fruitful result, since its inception, the programme has hosted students in pursuit of higher education through 160 institutes around the country.
Why Study in India?
From modern and cutting-edge disciplines like Law Management, Humanities, STEM, to niche courses like Buddhist Studies and Yoga students get access to diverse courses from the top institutes of India. The transparent, and tech-driven online system is formulated to simplify the entire process, right from registration to immigration.
...
With exponential growth in sectors like Pharmaceutical, Information Technology (IT), and Space, India is one of the fastest-growing economies in the world. The education landscape of India is as diverse and dynamic as its geography and culture. As institutes affiliated with the programme are situated in prime locations across the country, students get a chance to immerse themselves in vibrant celebrations, cuisines and the thrills of travel. With many new avenues opening up, the programme is committed to nurturing and shaping the future workforce.

The story does not end here.

As international students come from many global backgrounds, there is a need for a common language of communication, especially for studies. To facilitate the same, the Study in India plans to conduct 3-month short-term Bridge Courses to improve student's English proficiency (including speaking, reading, listening and writing) to equip them to communicate better in their study environments. Moreover, it is imperative to provide this short course to international students because the medium used by most Indian universities is the English Language. In a nutshell, the Study in India programme has been launched to enable an inclusive environment for the all-around academic and personal development of international students, allowing them to gain a holistic learning experience. Further, India, being the melting pot of distinct cultures, a hotspot for innovation and technology makes it an ideal study destination for students present around the globe.
Way Forward
As the Study in India programme is maturing, the aim is to jump the geographical boundaries and reach out to every international student who dreams of gaining top-notch higher education. The long-term goal is to help international students not only to take admission to the finest of institutes but empower them with all-around development.
On the world stage, India is popular for its mix of society and tradition, its finger-licking food, state of the art monuments, diverse landscape and climate and discoveries in the field of science as well as mathematics. But, there is much more to it. Standard yet budgeted higher education is one such element and the Study in India programme is committed to popularizing the same among the global community.
Single Centralized Solution
The online portal (www.studyinindia.gov.in) is curated to cater for every need of an international student seeking admission in India. Whether the students are unaware of Indian higher education or confused about which college would suit their study requirements, all the necessary information can be availed in detail through the online portal.
Transparent Process
The online admission process is quite easy to grasp and carry out. Due to no human intervention, the step by step procedure is completely transparent. This implies that the international students will surely get the institute of their desire if all the required parameters are fulfilled without any fail and choice filling is done carefully.
Top-Ranked Institutions
All the Study in India partner institutions are NAAC recognised and ranked by NIRF. Apart from providing quality higher education, these institutions are equipped with state-of-the-art- infrastructures such as modern libraries and advanced laboratories.
More Than 160 Partner Institutes
The interest area of students is likely to differ from one another. Nonetheless, with more than 160 colleges onboard with the Study in India programme, students can freely take time to browse and choose top picks for the institutes providing courses of their interest areas.
Diverse Range of Courses
The Study in India programme offers an extensive range of 2600+ courses from varied disciplines such as science, commerce, arts, humanities, engineering, management etc.
Financial Assistance
The spending capacity of each student varies, this is why there are concessions offered in form of Institute Scholarship. It is concession in the tuition fee of a particular course and is made available in categories of 100%, 50% & 25%.
Availability of Contact Center
Students might need assistance while browsing course options or during the 5 step registration procedure. In order to address any student query, counsellors are available 24x7 on a toll-free number. Along with this, students are provided guidance on admission, application submissions, examinations through emails and helpline numbers.
Regular Updates
When students enrol in a college through the Study in India programme all the information and updates on new developments of the program are conveyed to them on a regular basis. This is achieved through the Study in India website, social media platforms, emails, WhatsApp and local newspapers. So, students are advised to follow all of these.
Visa & Immigration Assistance
The Study in India team provides assistance when it comes to visas and immigration. It generally coordinates with Indian embassies/High commissions present in the home country of students to simplify the visa process.
Post-Admission Support
The easy-to-reach out team of the Study in India programme constantly remains in touch until students complete their higher education in India. Moreover, they are welcome to become a part of the alumni group as well.
Blogs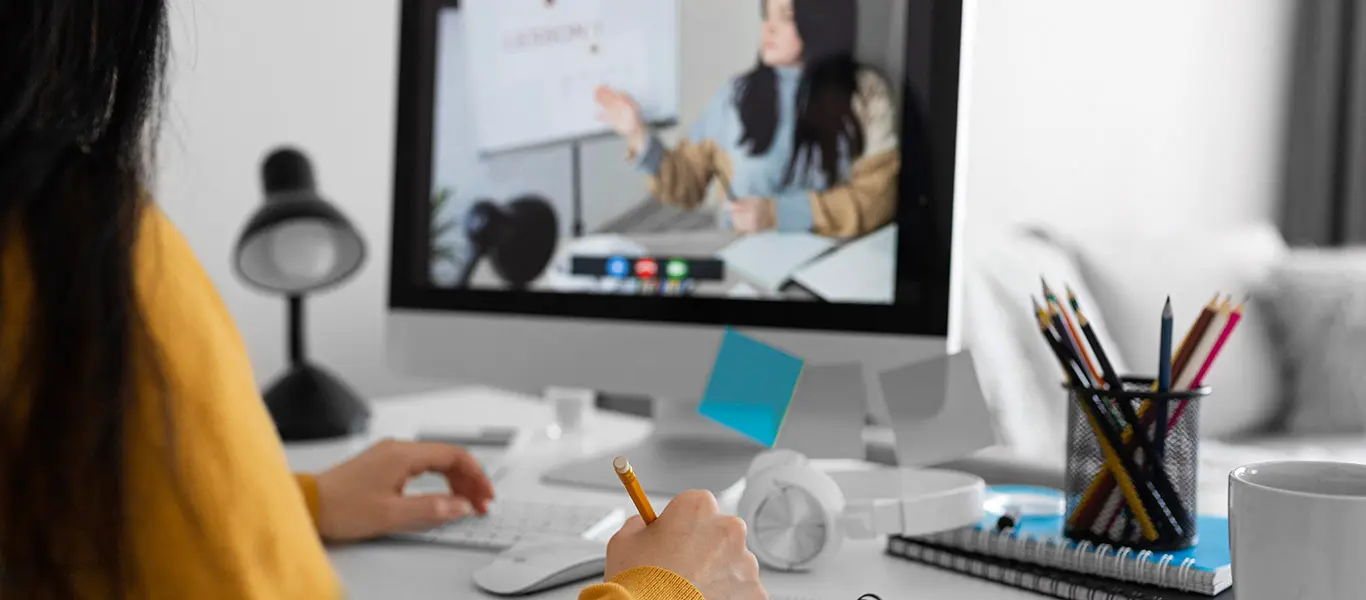 It's A Great Time To Apply Abroad! - Let Higher Education Take Flight
Looking to study abroad? Why not choose India? Indian institutes provide blended learning, world class infrastructure to enable holistic development Read more