India, A Home Away From Home
India is known to be one of the most culturally rich, diverse lands in the world. While the country is full of history and heritage, there is so much more on offer when choosing to study here. From meeting new people to learning from reputable institutes, the opportunities provided are limitless. Countless international students have learned from this vibrant hub of knowledge and have created memories that last a lifetime. Studying in India comes with numerous benefits, ensuring your experience is a smooth and fulfilling one.
Here are all the reasons India should be your go-to place for higher education!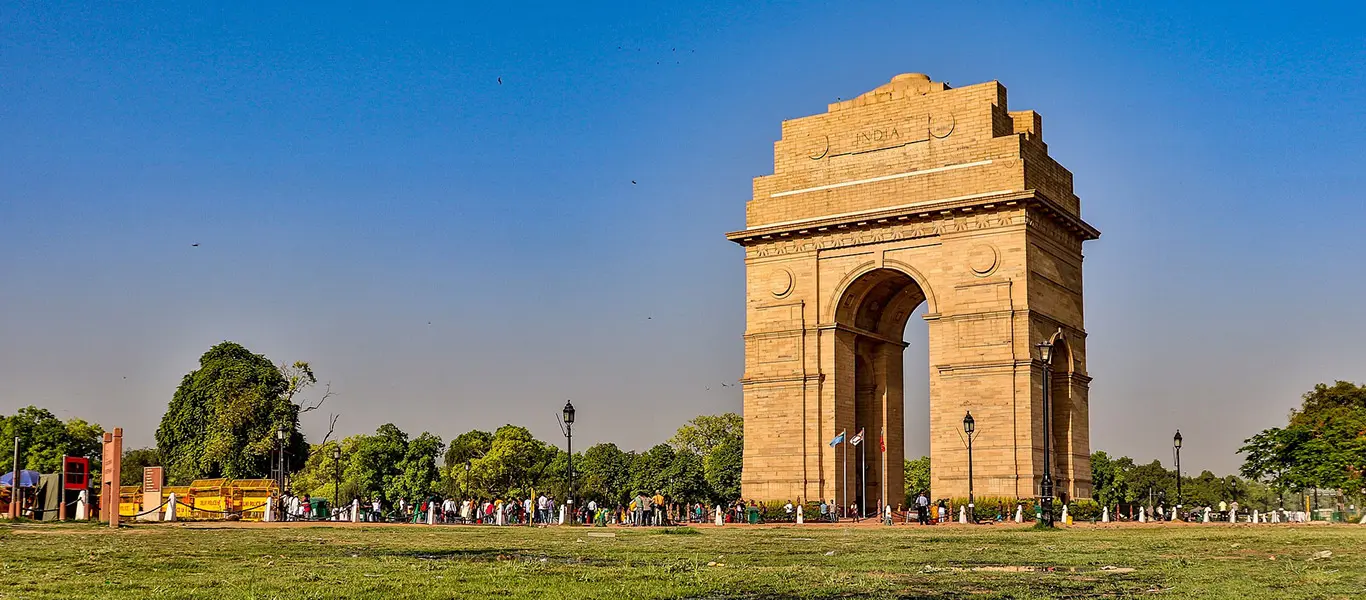 India is not a country, but a home.
- Khalid Masood
Top-Notch Colleges with Recognised Degrees
The world's second-largest education hub - India, is home to 1000+ universities and more than 42,000 colleges, offering a wide range of courses. Institutes of National Importance and Institutes of Eminence, as identified by India's ranking authorities, are the crème-de-la-crème of the Indian education network. With 160+ colleges to pick from, under the Study in India programme, students are spoiled for choice. Degrees offered by Indian institutes are accredited by national-level statutory bodies and are globally recognised. Frequent use of advanced technology, large campuses, and world-class infrastructure are just some of the added benefits that go hand in hand with these big names.
Variety of Courses
Offering 2600+ courses ranging across various disciplines, India has a course for every eager learner. From Science, Technology, Engineering, and Mathematics to Management, Architecture, Arts, Commerce, Pharmacy, Hospitality - the list goes on. Practical knowledge is an essential element of Indian education. Focus on practical learning with distinguished faculty is a crucial element of the Indian education system. This allows students to truly understand the depths of each field while also giving them the confidence to pursue it as a potential career. The network also offers niche courses that you can only find in India, such as Yoga, Buddhism, etc. So make your pick, we'll find you a course!
Affordable Education
Gaining world-class education with the course of your choice is extremely reasonable in India. Many Study in India partner institutes offer concessions in fees (in form of Partner Institute Scholarship) making quality education affordable. International students who dream of studying abroad but shy away from taking the first step due to financial hurdles should not worry! You can apply for Study in India partner institutes and receive an exceptional education at budget-friendly fees.
International Students
With the massive influx of international students choosing to study in India every year, there will always be someone to match your energy. And who knows? You might even find a long lost friend from back home. Your journey in India is sure to always make you feel like you fit in perfectly!
NEXT IMAGE

Convenient Travel
Travelling around the country comes at extremely reasonable costs. Public transport in India, while affordable, is also easily accessible. With everything from cabs, taxis to buses and trains, getting around is a piece of cake. India has the world's second-largest road network, and the fourth-largest railway network, connecting you to the nooks and corners of the country, hassle-free. Extremely reliable, these make inter and intra-city travel an absolute breeze.
Comfortable Living
Most universities in India offer students on and off-campus accommodation. Rooms usually come equipped with comfortable bathrooms, beds, large closets, desks, and storage space. Along with this, many institutes also offer additional services like laundry, grocery stores, gymnasiums, etc. It is rare for a university to not offer stay options, but reasonably priced, high-quality living rental spaces are readily available in such a case. You can make your space your own, and even bring along a little bit of home along with you.
Land of Cultural Diversity
India is synonymous with a land bursting with culture and heritage. Every person here has a story to tell, a unique experience to share, and new memories to create with you. As Indians, we take pride in welcoming new people and making them feel at home. We also have at least one important festival every month, giving us a constant cause for celebration. Bustling streets, traditional markets, cultural dances, and colourful cities are just a few of India's many things. This melting pot of all things diverse, the country itself is a composition of people from across the globe, giving students endless chances to interact with and create long-lasting bonds.
Finger-licking Food
Authentic Indian cuisine is a unique blend of spices, flavours, and all things that are sure to make your mouth water. Food from here is appreciated all over the world for its distinct, lingering taste. An incredible amalgamation of cultures, ancient recipes, and modern methods shines through every bite, making this country's cuisine as authentic as it gets. India is also very famous for its street food and bite-sized delights. No matter what city you pick, there's always a mouth-watering treat just around the corner. We've got everything from creamy butter chicken, to zingy kadhai paneer, to bhelpuri and gol-gappa. When you choose to come study with us, one thing we can assure is you'll never run out of new food to try. Your tastebuds will thank you!
Endless Scope for Exploration
It's never a good idea to come to India and leave without exploring it. While your primary purpose of visiting the country is to pursue higher education, taking some time off to explore India might just be the best decision you take. India is home to 40 UNESCO World Heritage Sites that take you back in time with their intricate architecture, moving backstories, and sheer beauty. With popular attractions like the Taj Mahal in Agra, or the Jal Mahal in Rajasthan, the country also has some hidden gems you cannot miss! These include Ziro in Arunachal Pradesh, Mawsynram in Meghalaya, and many more. Even if time poses a constraint when it comes to exploration, every street and city in India has its own history worth understanding, and hotspots worth visiting. So during your stay here, don't forget to explore the unexplored, learn from the local people, and grow!
There are enough reasons as to why India should be your go-to destination for higher education. Allow yourself to be part of this fulfilling experience, it only comes around once in a lifetime. Don't miss out on growing with this nation, creating new relationships, visiting mesmerising places, and making your mark.
We look forward to having you over!