PRAGATII Exam Date 31 July 2022
Performance Rating of Applicants through Global Aptitude Test for Indian Institutes abbreviated as 'PRAGATII' was formerly known as the Indian Scholastic Assessment (Ind-SAT). It is a standardized online exam for students seeking scholarships under the Study in India programme. This exam is conducted to evaluate the capability and diligence of students applying to pursue higher education in India. The scores obtained by the candidates in the PRAGATII exam serve as a criterion to shortlist the meritorious students for the allocation of Study in India Scholarships. The medium of the paper would be English.
| | |
| --- | --- |
| Display of Admit Cards | 11th July 2022 (Monday) |
| First Webinar | 12th July 2022 (Tuesday) |
| Second Webinar | 16th July 2022 (Saturday) |
| Mock Test I | 23rd July 2022 (Saturday) |
| Mock Test II | 27th July 2022 (Wednesday) |
| Final Exam- Session I Time 10:00 to 11:30 Hrs (IST) | 31st July 2022 (Sunday) |
| Final Exam- Session II Time 15:00 to 16:30 Hrs (IST) | 31st July 2022 (Sunday) |
| Final Exam- Session III Time 20:15 to 21:45 Hrs (IST) | 31st July 2022 (Sunday) |
The Section-wise detailed syllabus for 'PRAGATII' is described in detail below.
VERBAL REASONING
Reading comprehension, Fill in the blanks, Grammar, Paragraph completion and inference, Para jumbles, Analogies, Antonyms, Synonyms, One-word substitution, Sentence correction, Idioms and Phrases.
QUANTITATIVE APTITUDE
Algebra, Averages, Equations - Linear & Quadratic, Geometry, HCF and LCM, Number System, Partnership, Percentages, Progressions - Arithmetic, Geometry, Profit and Loss, Ratios and Proportions, Time-Speed-Distance, Work and Time, Interest.
LOGICAL REASONING
Seating Arrangements, Blood Relations, Direction sense, Series/Sequencing, Syllogism, Venn diagrams, Rankings, Puzzles, Coding & Decoding.
A summary of PRAGATII exam pattern is explained below:
| | |
| --- | --- |
| Mode of Examination | Conducted Online |
| | |
| --- | --- |
| Duration of Examination | 90 minutes |
| | |
| --- | --- |
| Type of question | Objective – Multiple-Choice Questions |
| | |
| --- | --- |
| Medium of question papers | English |
| | | | |
| --- | --- | --- | --- |
| Subject-wise distribution of Marks | Subject | No. of Questions | Marks |
| | | |
| --- | --- | --- |
| Verbal | 40 | 40 |
| Quant | 25 | 25 |
| Logical | 25 | 25 |
| Total | 90 | 90 |
| Correct Answer | | 01 |
| Wrong Answer | | 00 |
| Unattempted Questions | | 00 |
The students who appear for the PRAGATII exam must take care of the following instructions.
The Laptop/Desktop, Hardware/Software specifications for the conduct of the OBT-RP test at the place of stay of the students are:
RAM: 2 GB or above
Microphone: Built-in microphones are acceptable. An external microphone is recommended.
Web Camera: Webcam must have a minimum resolution of 640x480 at 15 fps.
Webcam may be internal or maybe external and connected to the computer.
Recommended Internet speed: 1 Mbps or more - dedicated and continuous connectivity.
Wired or wireless network
Processor: 2 core or above
OS: Windows 10 (Pro, Enterprise and Education editions) OR
Windows 8/8.1 (32-bit and 64-bit) (all editions) OR
Windows 7 (32-bit and 64-bit) (all editions)
Other Software Needed: Latest version of Chrome and .Net Version 4.5.2 or above should be preinstalled
Exam Browser: 'Secure Exam Browser' link shall be provided and to be installed before PRAGATII.
The students are required to take the online assessment for the Study in India scholarship on a desktop or laptop. They are advised to access the examination link at the stipulated time as mentioned in the invitation email. (invitation email will be sent separately to all the eligible students)
All details mentioned about software and hardware requirements of the computer system will be made available with candidates as a Candidate Guide. Candidates need to ensure that they click the 'Finish Test' button at the end of the assessment.
Candidates must note that this is an online proctored examination, which will have a Proctor who shall keep check of their activities while they are appearing for the exams.
The test shall be proctored remotely. Keep a check on the chat window for any communications from the Proctor.
Candidates are required to follow the instructions of Proctor seriously.
The candidate's test shall be paused, if any suspicious behaviour/activity is observed.
In case the Proctor finds any suspicious eye movements or any suspicious activities in the test environment, then the Proctor has the right to ask the candidate to rotate the web camera 360 degrees to check the test environment.
Despite repeated warnings from the Proctor about suspicious behaviour by the candidate, the test shall be called off.
To avoid any acts of suspicious behaviour, here are some guidelines to appear for the online-proctored test.
Candidates need to face the camera at all times during the exam.
Ensure that the candidate's face is visible properly and there should be sufficient light in the room.
Candidates are not allowed to use Google or any other search engine to surf for options and answers.
It is a closed book exam. Candidates are not allowed to use any reference material. Candidates must not move away from their seats during the course of their exams.
Use of any electronic device, mobile phones or any other electronic devices, calculator is prohibited during the test and shall entitle cancellation of your test. Onscreen notepads and an on-screen calculator will be available in the examination.
Candidates must not talk during the entire duration of an examination.
Candidates must not read the questions aloud.
There are no breaks during the exam.
Candidates are not required to wear headphones.
Candidates are not allowed to have food and beverage during the exam except water.
Candidates are advised not to toggle between the assessment console and other applications, else your system will get locked and the test will be cancelled.
Do not press F5 to refresh the assessment console during the examination else your system will get locked.
Candidates need to ensure no other person is in the room or else your exam will be cancelled.
No candidate should adopt any unfair means, or indulge in any unfair examination practices.
The candidature of students will be automatically cancelled without any notice, in case of impersonation.
Please be careful, this test is remotely invigilated by a proctor. If the candidate does not adhere to the instructions, rules and regulations, the invigilator has a right to terminate the test.
The PRAGATII Sample paper is to familiarize the candidates with the pattern of the exam. All candidates, in their own interest can go through the Sample Paper, to avoid any issues or difficulties during the PRAGATII exam.
For UG Candidates: Download Sample Mock Test Here
For PG Candidates: Download Sample Mock Test Here



Indian mathematician, mental calculator and writer, Shakuntala Devi is popularly known as 'Human Calculator'. Her talent was mentioned in the 1982 edition of The Guinness Book of World Records.
Blog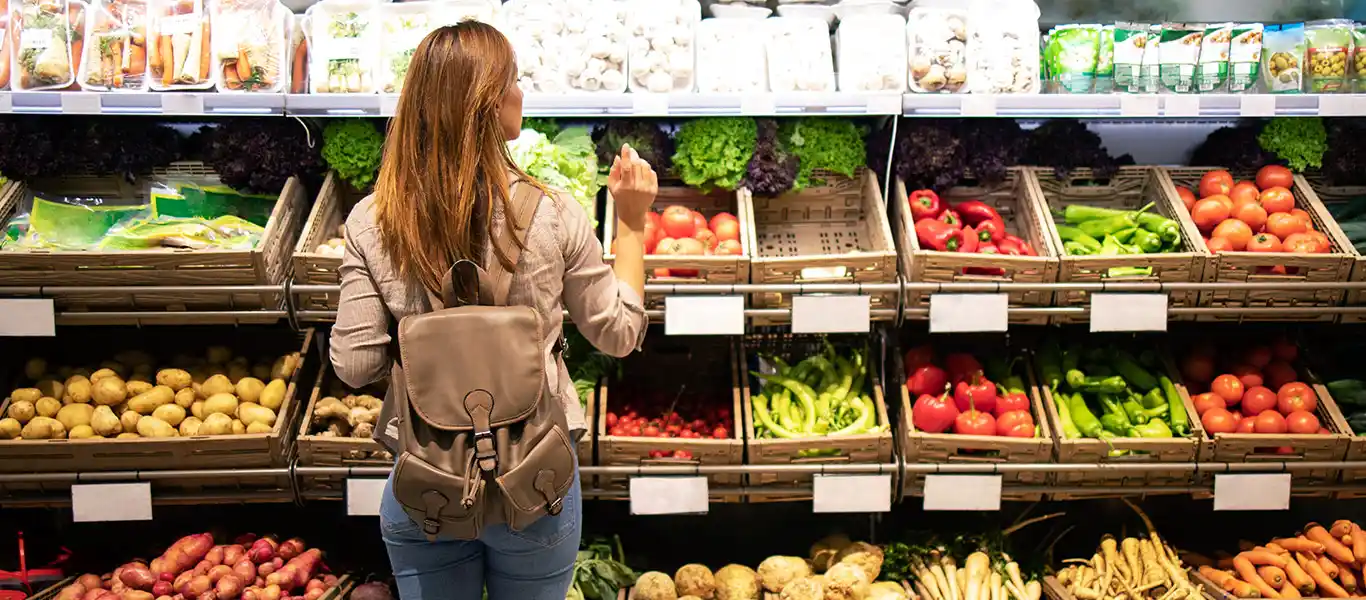 Managing Your Expenses While Studying In India
India is a popular destination among the global student community for affordable education. The cost of living and the educational cost is significantly lower than other study abroad programs.
Read More